We have been working on our next flag which is for Water!
Our theme for the last two years has been water. It is very important to save our water. Each class has a representative on the Green school committee. The committee have decided to run a Slogan Competition to bring awareness to the theme of water and how to save it. We also have a sub-committee called our Water Squad. The squad has been monitoring water usage and has implemented water saving strategies throughout the school.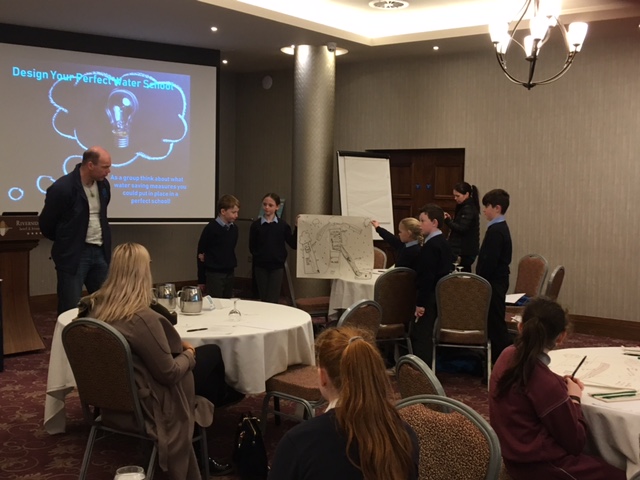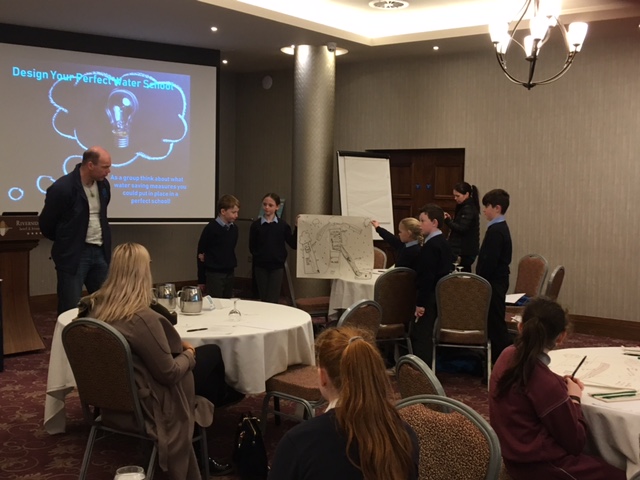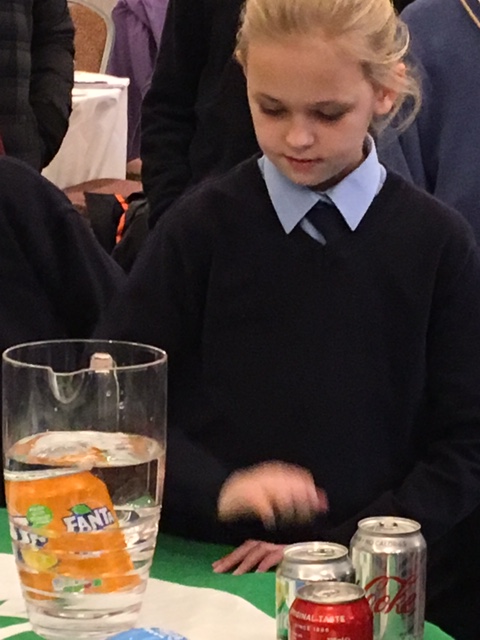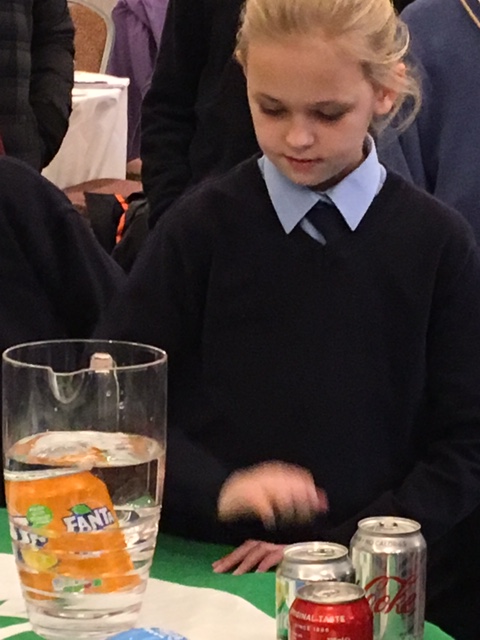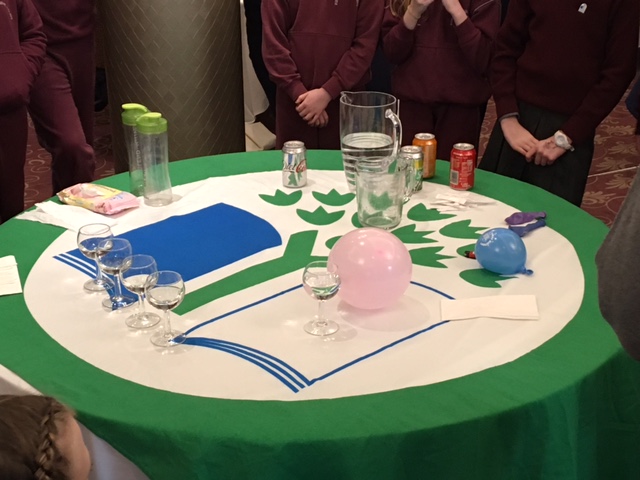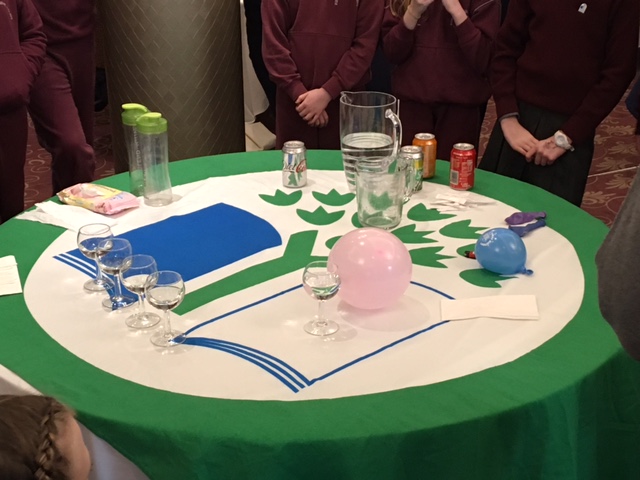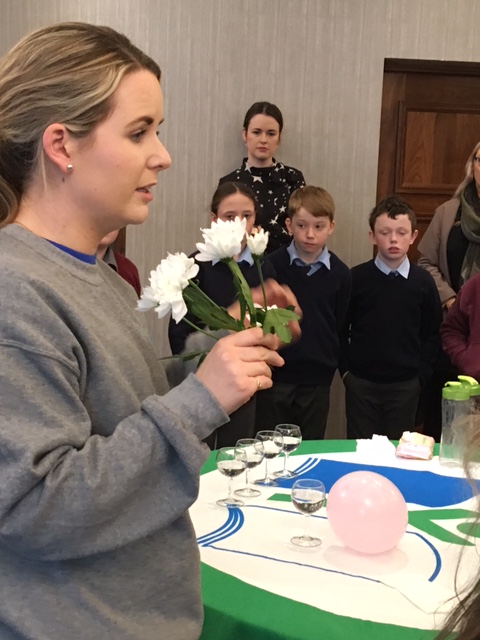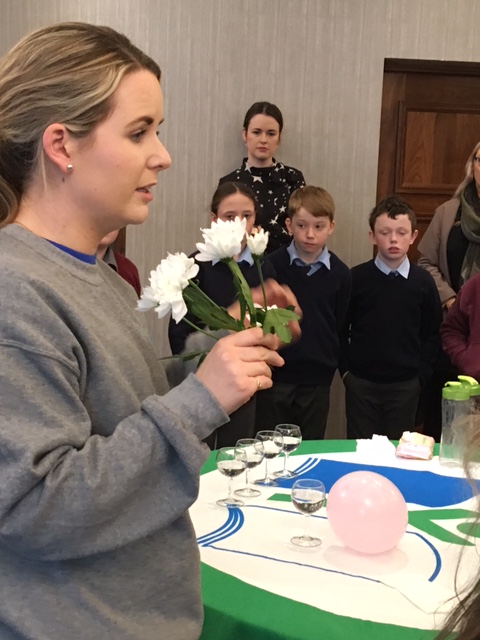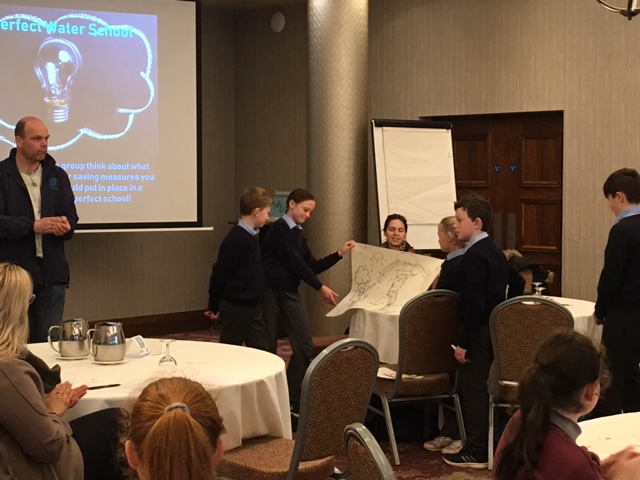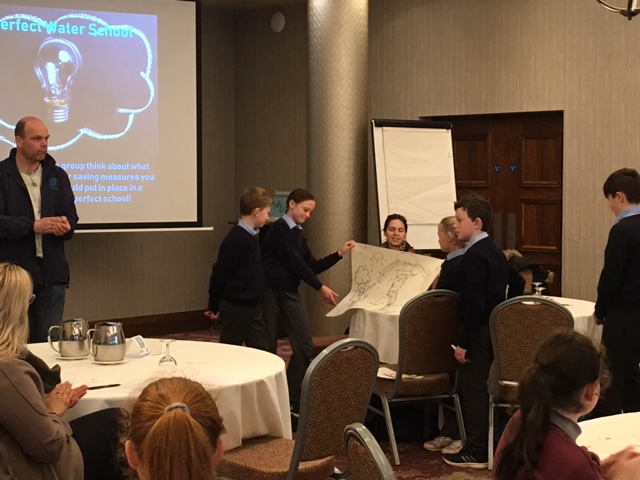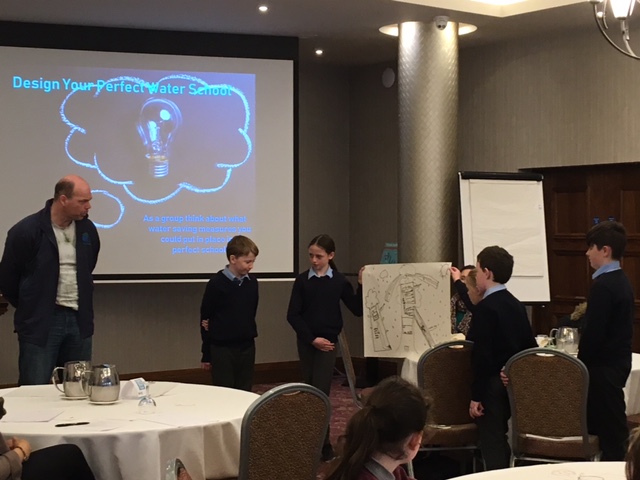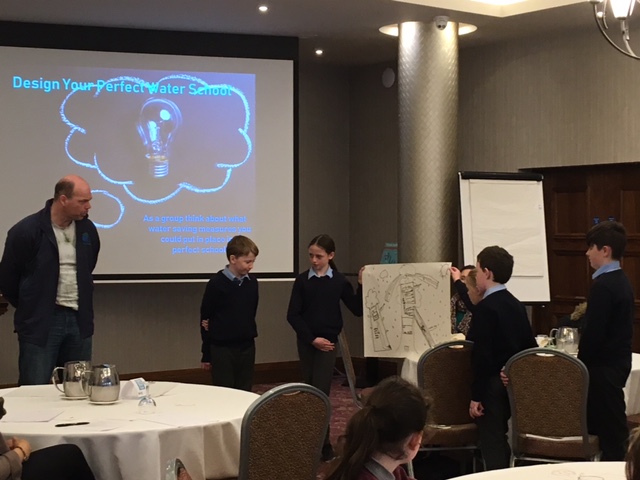 Water saving strategy – this is a new addition to the work of the Green schools: each toilet in the school has a half litre bottle filled with water in the cistern this will reduce the amount required to flush the toilet.
Earning Our First Green Flag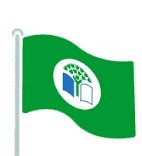 Wonderful day today, was great to see so many people enjoying the day. We had fabulous singing, delicious food and dancing, what more can you ask for on a Thursday lunchtime!!